Course Includes;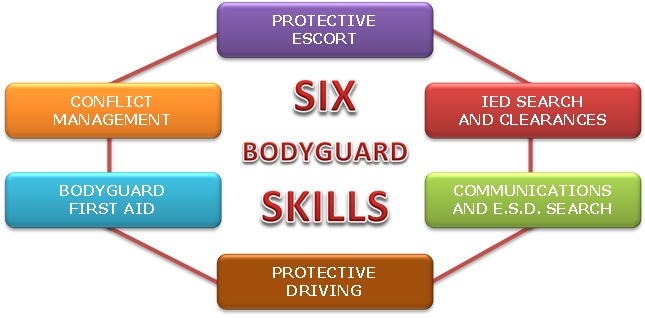 IBA Diploma in Bodyguarding (100hrs)

Part completion of the Certificate IV in Security & Risk Management

Bodyguarding module CPPSEC3018A

12 months membership to the IBA for all new members

IBA 60 hour red members lapel pin

IBA 100 hour shield

IBA training shirt and cap

All course training books and manuals

All external operational training expenses

Graduation lunch (excluding beverages)


Pick-up and drop off from Maroochydore Airport.

Discounted Accommodation Fees. (see below)

This course is the entry level into the IBA and is aimed at giving the participant an enhanced understanding of providing safety for persons at risk and covers the six core skills of Bodyguarding. The program will also cover risk management topics, location surveys, operational planning and is credited with 100 IBA training hours over twelve days and three nights, so you will need to be 100% committed for the duration of the program.
The course also includes the "health and fitness of the modern Bodyguard" program conducted by the IBA National Health and Fitness Advisor and certificated personal trainer, Russ Price.
Participants will also undertake D.A.R.T. (Defence and Restraint Tactic) training under the guidance of Sensei Filippo Geremia, the IBA National D.A.R.T. advisor and National Director of the Street Combat System.
Our Director General James Shortt will be in attendance for the IBA Maritime Protection (DG Mater Class) program with the training including both classroom delivery and external excises with the use of boats and will require the participants to preform water rescue, emergency first aid and underwater IED clearances.
So if you're interested at becoming a member of the oldest Bodyguard association in the world, don't hesitate any longer as positions on the 2012 program are limited, enrol today.